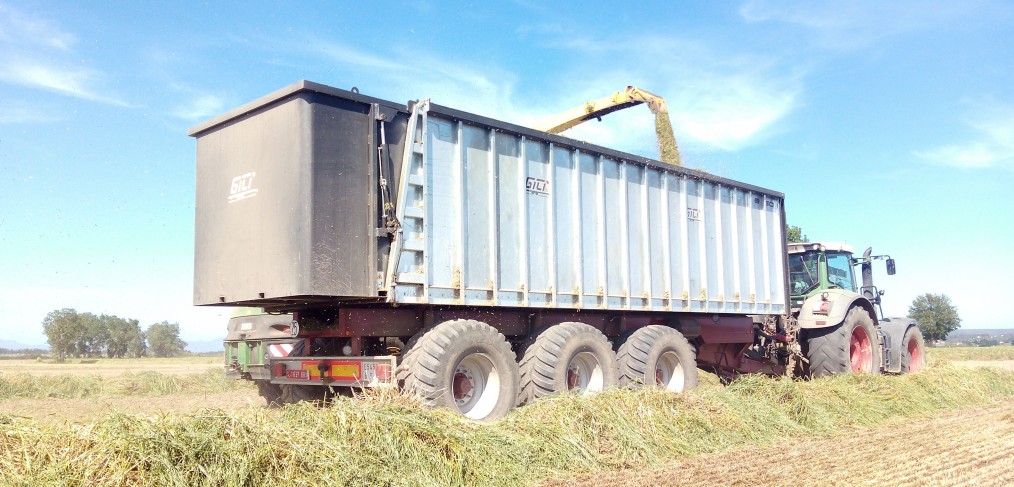 6 de May de 2016
by admin
Expulser (ejector) with hydraulic tridem recorded by a drone.
As we are aware of having manufactured a so spectacular machine, we have taken this opportunity to record our "Expulser" trailer, with 41 cubic metres and combined hydraulic suspension, by a drone. This works together with the drawbar to avoid the ground unevenness and with the capacity to support large tonnage.
Its design, conceived to carry large amounts of forage, is not only limited to transport. Its double mobile retractile level and its ingenious thrust system make it useful for cereals or manure.
In a few days, the video will be shown on our "GILI Group" You Tube channel.
Thank you very much.